Okay, so it was a very grey, depressing Monday morning here in the UK, and then I happened upon this (scroll down to the 'gay contemporary' section)
http://www.usatoday.com/story/happyeverafter/2013/10/21/contemporary-romance-new-releases/3141275/
Being British, and therefore not very informed about US news publications, I was like – oh brilliant, Nothing Serious has got a mention on some website, that's nice. But then my American friends on twitter laughed at me (kindly) for not knowing that USA Today is actually a big national newspaper… and is basically the equivalent of getting a mention in the Telegraph Online or the Guardian website or something. So then I freaked out and hyperventilated a little, and now I'm having great difficulty concentrating on anything because all I want to do is this: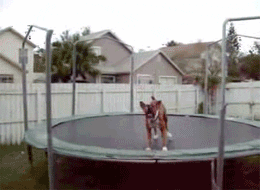 What a perfect way to start release week. I feel so incredibly lucky to have been picked for a mention in the feature, and it was great to see lots of other Dreamspinner authors in there too. The fact that gay romance books are being promoted in a national paper is also pretty amazing. I don't think I've seen that happen in the UK but maybe I haven't been paying attention?